Navigation for News Categories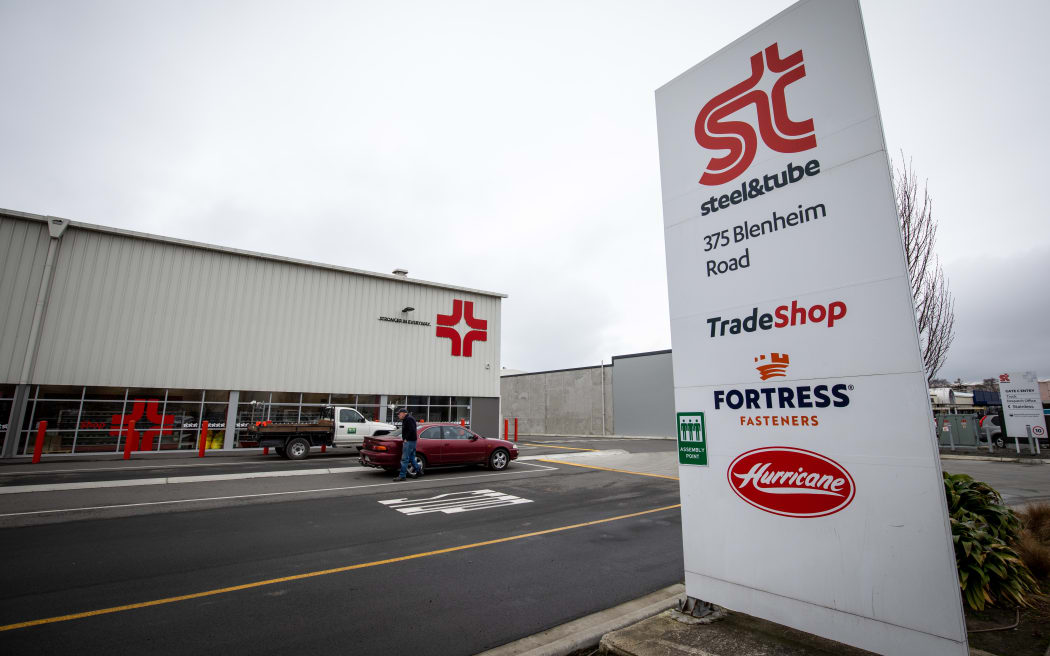 Steel and Tube made a net profit of $11.8 million in the six months to December 2022.
Photo: RNZ / Nate McKinnon
Steel & Tube's half-year earnings have dipped 17.5 percent as price increases were offset by inflation and depreciation.
Key numbers (six months to December 2022 compared with a year ago)
Net profit $11.8m vs $14.3m
Revenue $315.3m vs $282.2m
Opting earnings $30.5m vs $31.9m
Dividends 4.0 cents vs 5.5 cents
Chief executive Mark Malpass said steel demand was expected to moderate as economic conditions impacted businesses across multiple sectors.
"Following the recent 'super cycle', we are well positioned to respond to moderating demand," he said.
"We have a strong balance sheet and cashflows, and are actively managing costs and margins per tonne.
"Customer and employee satisfaction remains at high levels and we are a preferred supplier for projects large and small across a diverse range of industries.
"Our recent growth investments are performing well and we are continuing to assess new opportunities that complement our existing business and provide growth pathways."
Solid demand for steel continued in the six months to December, despite activity starting to ease across most sectors, with a long line of infrastructure projects underway, Malpass said.
"Supply chain constraints started to lift with international freight costs reducing towards the end of 1H23," he said.
"Steel prices started to recede during the half although in December and January international prices firmed on a NZ dollars basis.
"Macro-economic headwinds, including inflation, a higher interest rate environment, a tight labour market and the ongoing impact from Covid, continue to provide challenges."
Malpass said the business had worked to strengthen its balance sheet, reporting a reduction in net debt, a reduced inventory position, strong cashflows and a focus on management of cost inflation.
Forsyth Barr senior analyst Rohan Koreman-Smit said the company's results were broadly in line with expectations, with inflation pressures and a tighter labour market resulting in a 9 percent increase in operating expenses on the year prior.
"STU (Steel & Tube) provided no FY23 guidance but do expect steel demand to moderate as challenging macro trends continue, with activity already easing in the residential division," he said.
"Wet weather has impacted demand through the start of 2023, particularly in construction and infrastructure.
"However, STU has a healthy pipeline of infrastructure and commercial projects in place – with manufacturing remaining steady."
Koreman-Smit said the company's volumes decreased 3 percent but this was more than offset by improved pricing disciplines, focus on high value products, and ensuring inventory availability for key clients.
The company expected margins to improve in the longer term, he said.