Hints at how Russian invasion of Ukraine has stoked demand for energy sources in politically stable regions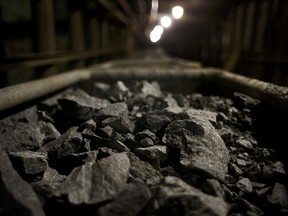 Texas-based Uranium Energy Corp. won a bidding war over Saskatchewan uranium assets that hints at how the Russian invasion of Ukraine has stoked demand for energy sources in politically stable regions.
Uranium Energy's attempt to acquire Saskatoon-based UEX Corp. was twice scuppered by Toronto-based Denison Mines Corp., which arrived with higher bids. The American company said Aug. 22 that it finally prevailed, disclosing that the Supreme Court of British Columbia approved its acquisition of UEX on Aug. 18 after the company's shareholders voted in favour of the takeover on Aug. 15.
"This (deal) marks UEC's second successful highly accretive M&A transaction in the last year, creating the largest diversified North American focused uranium company," Uranium Energy CEO Amir Adani said in a press release.
"The competing interest for UEX from other industry participants further validates the significant upside and strategic rationale we identified in UEX's portfolio of high-grade projects in the world-class Athabasca Basin of Saskatchewan," Adani added.
Uranium prices have dropped 24 per cent from their highs in April 2022, but are still almost 50-per-cent higher than a year ago, according to Fundamental Research Corp. The firm described the uranium supply chain as "highly vulnerable," given that Russia accounts for 35 per of global production of enriched uranium. That suggests abundant demand for uranium from Western democracies, as the United States and its allies appear determined to punish Russia for its unprovoked invasion of Ukraine with economic sanctions.
Uranium producers such as Cameco Corp. have witnessed an increasing demand for the commodity in the past year. Cameco CEO Timothy Gitzel told analysts on a call at the end of July that countries struggling to access renewable energy were gradually turning towards nuclear for electricity.
Uranium Energy finally secured UEX with an all-share deal that valued each UEX share at 0.090 of one Uranium Energy share, which represented about 49.7 cents per UEX share based on the closing price on the Toronto Stock Exchange on Aug. 12.
Corpus Christi-based Uranium Energy first attempted to buy UEX in June. Denison Mines placed an undisclosed offer on July 29, which UEX Corp. said was a superior bid. Uranium Energy countered with a better deal on Aug. 8. That attempt was again trumped by Denison, which was looking to own 100 per cent of its flagship Wheeler River project through the deal.
Article content
UEX's assets are all in the Athabasca Basin, and include a 49.1-per-cent interest in the Shea Creek project, which is estimated to hold about 67.6 million pounds of uranium, and 82.8-per-cent ownership in the Christie Lake project, which contains an estimated 20.4 million pounds of uranium.
Some of its more advanced projects include the Kiggavik and the Millennium mines, in which the company owns 16.9 per cent and 15 per cent interest respectively. Both these projects are in the feasibility stage, the final phase before a project aims to begin construction.
• Email: nkarim@postmedia.com | Twitter: naimonthefield
Financial Post Top Stories
Sign up to receive the daily top stories from the Financial Post, a division of Postmedia Network Inc.
By clicking on the sign up button you consent to receive the above newsletter from Postmedia Network Inc. You may unsubscribe any time by clicking on the unsubscribe link at the bottom of our emails. Postmedia Network Inc. | 365 Bloor Street East, Toronto, Ontario, M4W 3L4 | 416-383-2300