Malaysian e-wallet services provider TNG Digital (TNGD) was born from privilege: Its parent firm, Touch 'n Go (TNG), has a monopoly over key public services. Meanwhile, CIMB Group, which owns ​​TNG, is Southeast Asia's fifth-largest bank by assets and is a government-linked company.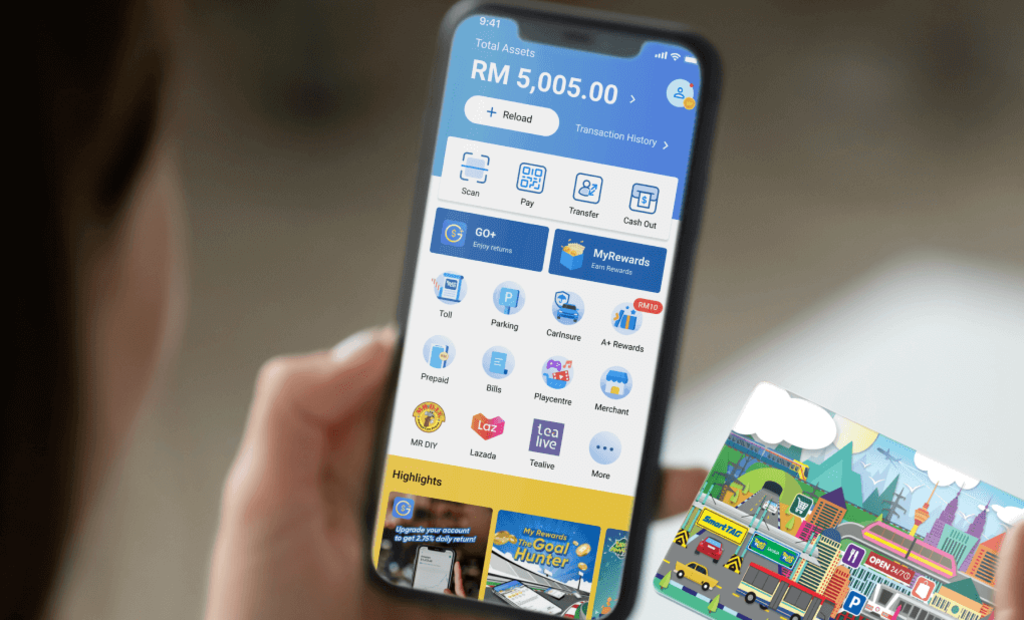 Over the past year, TNGD has been making headlines for courting a list of institutional investors. Recently, ecommerce giant Lazada led an equity funding round that saw the e-wallet provider raise 705 million ringgit (US$168.3 million).
This came after the company raised US$75 million from insurer AIA Malaysia and US-based private equity firm Bow Wave Capital Management in August 2021.
But the road to fintech hegemony for TNGD isn't clear-cut despite its government ties, according to company insiders that spoke with Tech in Asia. They cite bureaucratic influence and a mismatch of priorities between the e-wallet provider and its parent firm as the key issues.
Bleeding red but in pole position
To be sure, the TNG e-wallet is among the top four e-wallets in Malaysia, together with GrabPay, ShopeePay, and BigPay, government sources tell Tech in Asia.
The sources were involved in a recent e-wallet initiative for the youth which required the participation of the four largest e-wallet providers in the country by market share.
Malaysian fintech chiefs and investors believe that TNGD could possibly "be in pole position by a large margin" due to its presence not only in the capital city of Kuala Lumpur but throughout major cities nationwide.
Despite its ubiquity, however, TNGD remains in the red as, according to company insiders, the firm does not make money on e-wallet transactions.
There are two reasons for this. First, the introduction of the national QR code effectively prevented e-wallet providers from making money from transactions.
Initially, users who wanted to make e-wallet payments had to download the specific e-wallet to make a transaction.
But with the national QR code, users can use any e-wallet service or bank app to make their purchases and are not charged a transaction fee for payments worth up to 5,000 ringgit (US$1,114).
Second, a TNGD insider tells us that the only time the company earns from e-wallet transactions is if the purchase went through a point-of-sale (POS) terminal. But in this setup, "most of the proceeds goes to the POS provider."
The source didn't divulge further information but added that TNGD is moving aggressively into financial services, especially microloans, to make up for the lack of revenue from e-wallet transactions.
Enter the problematic parent
Rocky path to profitability